Lilián Abracinskas en Buen Día Uruguay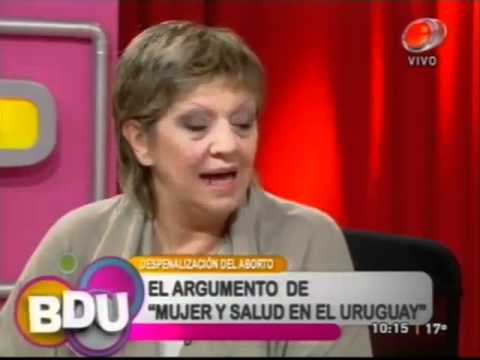 xmlui.dri2xhtml.METS-1.0.item-date
2012-06
xmlui.dri2xhtml.METS-1.0.item-author
MYSU
xmlui.dri2xhtml.METS-1.0.item-abstract
Uruguay debate acerca de la legalización/despenalización del aborto.
xmlui.mirage2.itemSummaryView.Collections
Related items
Showing items related by title, author, creator and subject.
Matía, Marisa

;

Trumper, Eugenia

;

Orlando Fures, Nery

;

Orchuela, Jimena

(

International Federation of Gynecology and Obstetrics

,

2016

)

OBJECTIVE: To describe the application of the risk and harm reduction model at primary care level to decrease the mortality due to unsafe abortion in the Province of Buenos Aires, Argentina, and evaluate the results. METHODS: ...

Todas las mujeres, no importa su edad ni condición, tienen derecho a recibir una atención integral y humanizada frente a una situación de embarazo

Rostagnol, Susana

(

Flacso Ecuador

,

2008

)

La construcción de los derechos sexuales (no reproductivos) exige negociaciones, tensiones y luchas complejas. Sobre la base de información proveniente de observación participante en distintas instancias de policlínica y ...